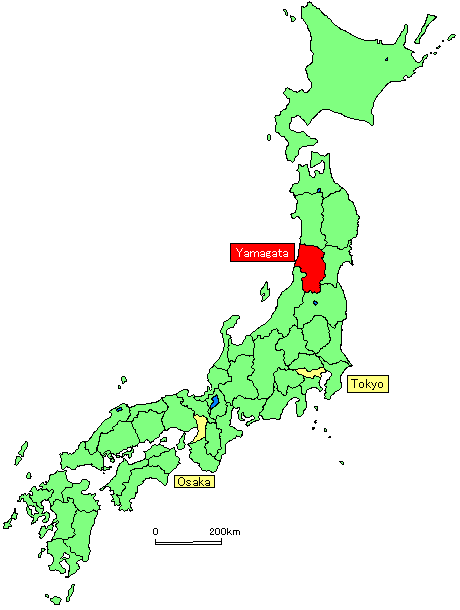 Tendo City is located in Yamagata Prefecture in Tohoku Chihou (Northeast area) in Japan.

You can arrive at Yamagata Prefecture by jet directly from

And you can arrive by Yamagata Sinkansen (Bullet express) from Tokyo Station.

By car, you can arrive through highway. It takes about 5 hours from Tokyo to Yamagata.