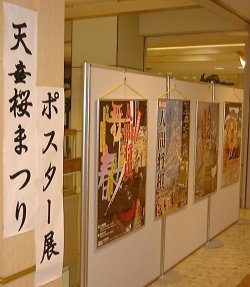 On April 9, they held an opening ceremony of the festival of cherry blossom which the "Ningen Shogi" is a main event.

And they hold a poster exhibition of "Ningen Shogi" in the Tendo tourist center, 2nd floor of the station building "Palte".
. At this exhibition, they dispaly all posters which they keep. It helps to promote "Ningen Shogi".

(Reference)


"Ningen Shogi"